Do you have less space at home or office to keep you monitor? Do you face difficulty working with several monitors? Are you looking for the best VESA mount? You need a monitor mount to save space at your desk. These mounts are very popular in households and offices and you might have seen them as well. These mounts offer great comfort of viewing the display at different or desired positions or angles. However, one has to consider various factors while purchasing mounts for their monitors. If you are a beginner and don't know about it then here is an important thing for you to learn.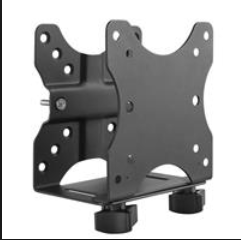 The VESA mount are best as they are compatible with the monitors. So, what are VESA dimensions? VESA gives the dimensions and specifications for the monitor mounts that are sold in the market.
What is VESA?
VESA stands for video electronics standards association; it is an organization that defines standards for electronic display devices such as computer. They also provide guidelines to the electronic device manufacturing company in order to ensure the product's compatibility with other display device by different manufacturing companies.
Therefore, one should always purchase the best monitor stand with vesa mount which are compatible with your monitor. Once you buy the mount with vesa specifications, you need to install it.
How to install the VESA mount?
The mount comes with manual which guide you about the installation. Before installation, you need to choose from grommet and c-clamp. If the mount you have purchased is freestanding then you are lucky because you don't have to drill holes to secure the VESA mount.
On the other hand if you choose grommet then you need to drill holes on the desk. A c-clamp allows you to freely move the mount but the thickness of table is compatible with the clamp.
However, if you don't want to do this much work then choose a free stand mount which is the best monitor stand with VESA mount.