If you think that your hairs do not have enough volume and length then using a halo hair extensions is best for you. Being women, they always wish to have long and shiny hairs but if your hairs are not too long as you desire then using this type of hair extension will be much beneficial for you. They come in huge variety of styles and color you can choose any one of them that easily suits the color and style of your hairs. If you have this type of hair extension than here, some tips mentioned below in this article that can easily help you know how to maintain them.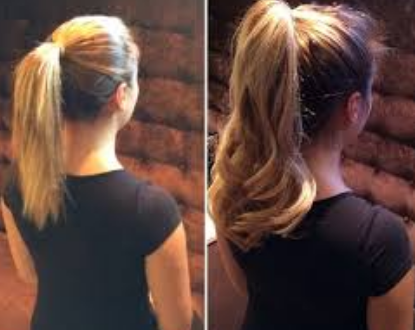 Tips about halo hair extension:
• Keep your hair extension clean- if you are using a hair extension than it is important for you to keep them clean as you keep your actual hairs. Shampoo your hairs into downward motion, condition and raise it well. Make sure you brush them thoroughly with a hair dryer.
• Avoid air drying- when you are cleaning your hair extension make sure you do not keep them air dry, as this will easily make them lose their shine, therefore, it is best to squeeze them in the dry towel and blow them to finish.
• Use a wide comb- never make use of narrow comb for combing the hair extension, try using a wide comb for combing the hair extension. Do not back comb the hairs as this can result in breaking of hairs.
• If you were sleeping wearing hair extension, then braid them or make a loose ponytail to minimize tangling, this can also be done if you doing any energetic work that can cause tangle to your hairs.
• Use conditioning spray regularly at your halo hair extension makes use of spray that is formulated to condition and prolong the life of your hair extension.
These are some tips that you should consider while using halo hair extension.