Coconut oil is usually used in the kitchen, as well as being ideal for frying at high temperatures, it has an excellent aroma and flavor and its properties offer very good health benefits. The coconut oil has a unique combination of fatty acids having profound effects on harmful microorganisms, brain function, hair, skin care and even help you lose fat.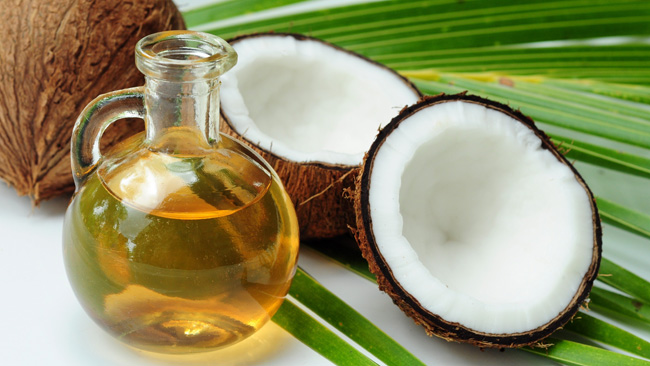 For all these properties and many others is that it has become the new trend when it comes to beauty. And below are some of its most common uses and that are undoubtedly very efficient:
• Makeup remover. Finding a good makeup remover could be an arduous task because not all products fully comply with that function; This is because there are always traces, especially if they are waterproof makeup. However, when spreading a few drops of coconut oil on makeup pillows and gently rub over the section of the eyes that have eyeliner and mascara, and perhaps the most difficult to remove. The result is incredible, eliminates all makeup and impurities.
• Hair masks with coconut oil. If you want to have a shiny and strong hair, a mask with this oil is an idea. It can be applied and left overnight to penetrate well into the capillary cells. The next day it is removed with plenty of water and conditioner. The result will be shiny and soft hair.
• Body Scrub. One of the best effects that this product has is accompanied by sugar (or salt) to create a totally natural and smooth skin scrub. The tropical mixture of the oil plus the sweetness of the sugar leave the skin shiny and with a revitalized sensation, as well as freshness.
• Moisturizer. It can also be applied as if it were a moisturizer and let it act for an entire night. With this, you get a smooth, shiny skin, and a very healthy look.
To read the full review on the benefits of coconut oil for beauty, we recommend http://www.fashionweekly.com.au/beauty-reviews/loco-for-coco-a-product-review-of-h2coco- coconut-oil.html.