LEGO has made a significant market for itself by creating set collections of topics most of us know and love. The new LEGO sets are not any exception. The newest set assortment includes those aged classic creatures that we use to watch on late night TV on Friday and Saturday nights. The critters use to scare the living hell out of us, but now look at bit campy. I am speaking about critters such as zombies, ghosts, the werewolf, the mummy, Dracula and many others. Today each of these creatures is back in the LEGO Monster Fighters collection.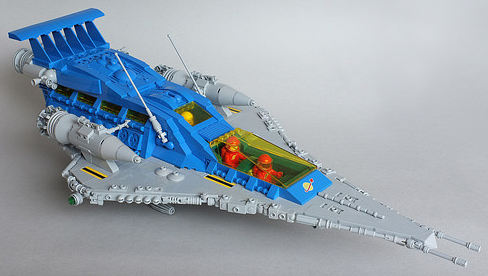 A few of the critters have various names, but possess exactly the very same traits as the originals. In this group the critters all work together toward a common goal and that's to throw the earth to complete everlasting darkness. As the majority of the creatures can just come out during the night that this could be a good thing for them because they then could be outside all of the time wrecking havoc on humankind.
The mastermind of the diabolical plot is the wicked Lord Vampyre. He's got to get his or her undead hands on each one of the creatures' moonstones in order to set his plan to influence. The one thing which stands in the way of him getting the moonstones is that a band of heroes that are bound and determined to keep them from him. However, these heroes actually have their job cut out for them, as every creature is bound and determined to get their moonstone into Lord Vampyre.
Every one of the classic space LEGO collections has his own personal narrative that will tie in with the entire story, but may also be finish on its own. That means you're able to collect each of the collections or only one or 2. Every narrative has some puzzle, action and of course some humor. With every story the consumer decides the results. You choose which side is going to wind up as the victor, the heroes or even the critters.