Sydney Brooke Simpson is the only daughter of former American football star and former convict O. J. Simpson. She has been famous all of her life given the notoriety of her parents, especially, her father.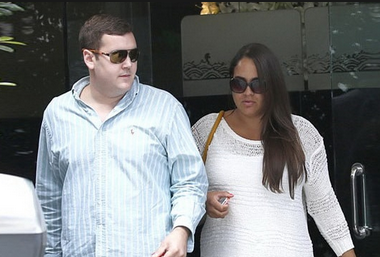 Since the age of 8 years, her life has been affected by one tragic incident, the murder of her mother. And, also, the fact that her father was accused of being the murderer in one of the most highly publicized trials of all times.
There was plenty of evidence presented that would incriminate the father of Sydney on the murder of his former wife, the mother of Sydney, and a Los Angeles waiter who also found dead at the site of the crime that day.
Finally, he was acquitted of the crime and declared not guilty. He got freed free of charges. From the side of the family of the mother of Sydney, there were several legal fights taking place to keep his father out of hers and her brother's life while they were growing up. He also resulted victorious in those cases got to keep raising his children by his side and living with him.
As Sydney Brooke Simpson grew up she began distancing herself more and more from her father, now being completely separated from him. She graduated high school and then went on to study a Sociology major in Boston University in the year of 2010.
In 2014 she started a business with her brother, a restaurant that apparently had no success. She now lives in Florida, more specifically in Saint Petersburg and has not married yet, having no children on her own.
Sydney Brooke Simpson has now found some success as a real estate business agent in Florida, Living comfortably along with her brother on the same house. Her net worth is of ten thousand American dollars and it is expected to increase as she keeps with her business.
Apparently, the trial involving her father and the murder of her mother, affected her in many ways, now, she been completely hidden from the public eye and the microphones and cameras of the media. Check https://showbizpost.com for more info.