This young actor has gained popularity thanks to his role in the television series "Bitten" in 2014. However, he had already performed in other series such as "Blue Mountain", "Defiance", "Frankie Drake Mysteries", "Hemlock" and "Nikita", in which he obtained minor roles that have added to his brilliant career as an interpreter, thus fulfilling his childhood dream of being a member of the entertainment industry and television.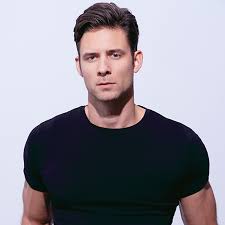 Life before television
Steve Lund is originally from the Halifax Regional Municipality in Nova Scotia, where he was born on January 9, 1989. Since he was very young he showed a great taste for acting, a passion that was fueled by his performance in a Lion King Cartoon production while he was in primary school This was a determining point in his life, since it was his first opportunity to try the world of the show, which not only pleased him but helped him find his vocation for life, giving him a path to follow.
Such was his vocation that when it came time to go to university he was enchanted by the Vancouver Film School, where he could obtain the necessary learning to start his career on the right foot.
Personal life
Steve Lund has created a stir because of his ambiguous sexuality, since after his role in "Bitten" has been rumors that can be gay or bisexual. However, he has not given details about this fact. This is an improvement for his career because he is not afraid to take on roles with different sexual focuses.
With respect to his family, he is the middle child of a family of average status. He has a very good relationship with his mother, which is responsible for posting photos on their social networks.
Philanthropist
Steve Lund is also a social activist, making donations to associations charged with helping others. Also, he is an animal lover, spends a lot of time publishing pictures of him with his pets, which you can tell he loves a lot.