Manga are essentially comic books created and published in Japan since late in the nineteenth century. It is a combination of illustrative art work and literature centralized on Japanese economy and culture. The readers of popular manga range from young children to senior citizens. A proliferating comic that has now become an emerging form of art. Apart from being published in much favored graphic novels and television shows, Manga online is an equally fancied source of popular manga narratives on various different websites on the internet.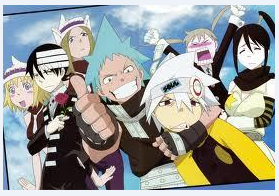 Manga narrative sequences are based on a wide range of genres including adventure, romance, action, comedy drama, mysteries, super powers and detective stories that interest people of all ages and traditions worldwide. This Japanese sequential art has increasingly become a major part of the publishing industry in the country and is read by most of the citizens of Japan. The authors and graphic developers of manga are very much appreciated and respected for their works.
Among the younger lot of fans, manga online has gained approval and demand due to the ease of accessing more episodes faster and in a simpler fashion. Browsing the titles under your own desired category or genre you can quickly find the manga of your own choice or select on based on viewer ratings on the web pages.
The format that is traditionally followed while creating a manga is specific, pertaining to Japanese styles. A manga, by Japanese convention is read from the right side to the left. Be it the text or the sequential panels, all follow the same order. You must thus follow the numberings of each text box to read in the correct sequence.
Manga stories are collected in compact volumes and are shorter in length than common American comic books. The series that gain popularity are then extended into new volumes and series. The typical characters of a manga series exhibit over exaggerated expressions and emotions along with small eyes and wide mouths. The practice of posting edited and scanned editions of manga online is a favored trend among all its admirers.