Now you have all the parts of the candy dispenser ready in the disassembled form. We have to assemble it now to complete the diy candy dispenser. But before completing the DIY, you just have to design the dispenser so that it will not only dispense the candies but also look great. The look has the great impact when you are having a candy dispenser for you or for the kids. If your candy dispenser has the great look.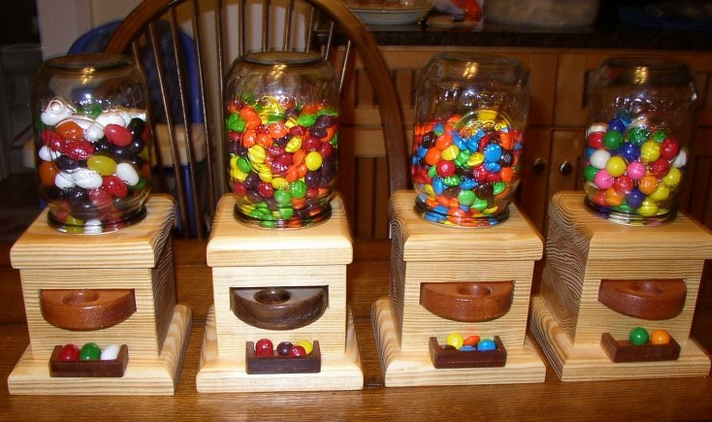 Then everyone will look forward to it and fall in love with it having candies out of it. So now we are going to make it beautiful. We want all our parts to be beautified. First of all let us make it clear that this part is the optional one. You are not just required to follow this part. You can follow only if you have the paint, paper, tapes etc. decorative things. As we told earlier that you don't need to have these things necessarily.
If you don't have these things with you then still you can complete the DIY candy machine. But then you will not get a candy dispenser which is great in look. But still you can dispense the candies out of it. But if you really want a candy dispenser which will look like a real candy dispenser you have seen in a candy shop then you must follow these creative steps of DIY gumball machine on our youtube channel Wengie. So now let us explain you what to do with your disassembled parts of your candy dispenser. First of all your focus should be on the cardboard pieces. We are focusing more on the cardboard pieces because these cardboard pieces will be the body of your candy dispenser. So first of all you have to hide the cardboard edges. Make them smooth with the edges. And cover the whole cardboard with tape and paint it with your favorite color. We colored it in yellow color.