hyperbaric chambers are facilities needed for treating patients that falls into the line of illness that include, gas gangrenes, migraines, decompression, radiation injuries, Ulcers, Cancer, hearing loss and some other diseases including palsy.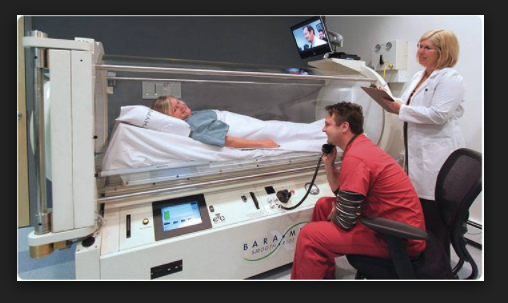 Its features include the pressure vessels with something that is called the window or the view ports , it of course also consist of the human entry hatches, these hatches are designed depending on the type of hyperbaric chamber. For instance, patients on gurneys are put into chambers that have hatches that are small and circular or sort of allow for a wheel-in mechanism, there are also the monoplace hyperbaric chambers that allow for one hatch and those that are multiple. Another feature is the entry lock; this makes it possible for human entry while you also have separate chambers with hatches that are normally two in number, one which leads to the main chamber and another to the outside chamber. There is also a low volume airlock that allows you to keep your medical supplies.
The hyperbaric chamber also features the transparent ports and sometimes closed –circuit monitors that ensures that technicians and medical attendants can monitor the patient when he is inside the chamber. There is also a gas scrubber that constitutes of a fan that passes the gas inside the chamber t. there is also a control panel which is located outside the chamber , that aids you in opening and closing valves , and helps you control air flow inside and out of the chamber. The hyperbaric chamber also possesses the built-in breathing system that supplies gas, and a system that suppresses fire.
While it must be noted that though most of the basic features are constant, design and placement of these features vary from manufacturer to manufacturer and model to model. This can also vary due to the different kinds of hyperbaric chambers that are available for different uses.