In cloud computing, the desktop as a service is getting popular day by day. Many business owners, either small or big, are now using this effective service to enjoy several benefits that it's offering. Check out the benefits offered by the DaaS: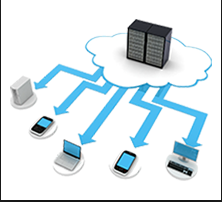 Improved accessibility: The DaaS allows the users to use their desktops and access important data anywhere and anytime he want. So, no matter where you are now, you can use your desktop through virtual desktops over the internet via your laptop, or tablet, or smartphone. Thus, it offered improved and unprecedented accessibility, flexibility, & freedom.
Low operating costs: If you are using daas then you will have to invest less in the operating costs or for maintenance. You can make the important internal resource either redeployed or streamlined. Thus, you can lower the space requirements and consumption power. You will see that you are investing low operating costs.
Reduce the capital expenditure: As you are going to make a one-time investment in a month by availing a classic subscription model, you will not have to invest in desktop hardware and servers anymore. You don't need to do licensing and thus more added-value will be available as initiatives. So, your overall capital expenditure will be reduced greatly.
Heightened reliability: When you choose one of the best daas providers, the service provider handles your desktops by providing effective solutions with typical 99.99% uptime levels. This is possible because of the high-grade DaaS infrastructure. So, the end user can easily rely on the consistent performance and gets complete access whenever he wants.
Greater responsiveness: The desktop as a service carries a dynamic nature with rapid provisioning and deep inherent scalability. Along with it, the affordable opex model of DaaS makes is automatically a good fit for either small or large organization to use it for responding quickly.