Acceptability of Bitcoin as a preferred financial medium has greatly increased recently because a lot of merchants and sellers have expressed their confidence in the cryptocurrency and people can now easily expect to buy bitcoin with paypal . It is very helpful to buy the cryptocurrency through PayPal because in that case the bank account or the debit and credit card details need not be exposed over the internet. This is highly desired because banking details should remain private from the prying eyes. Using PayPal for a Bitcoin transaction helps privacy as well as keeps the transaction simple, safe, secure and fast. Since Bitcoin is a decentralized, peer to peer currency system, PayPal helps to maintain its characteristic and therefore helps in its purchase. It is very easy to buy Bitcoin with PayPal and all the accompanying steps that are involved in the process are listed below for information.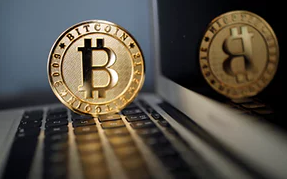 • Visit the website Virwox.com. Its full form is Virtual World Exchange so that a number of currencies can be expected to be exchanged here.
• Create an account at the site to facilitate fund transfer. Very less, simple and elementary information is required to be filled in for account opening. The account is further referred to as the wallet.
• Once account has been opened at the site, the Virwox account can now be funded using PayPal. Funds from PayPal can be sent directly to Virwox for buying Bitcoins.
• The received money in the Virwox account has to be used for buying Linden dollars (SLL). Linden dollar is the currency that is used by the site to buy Bitcoins.
• Lastly, required amount of Bitcoins can be bought with the Linden dollars that has been transferred.
• Ultimately, the bought Bitcoins can be easily transferred to the wallet so that they can be kept safe and secure.
All these steps can be expected to be completed within 5 minutes so that it becomes very easy to buy a Bitcoin.